The Paint Colors that Can Boost Your Home's Value
If you're planning to list your home on the market, one of the easiest and most cost-effective ways to increase its value is also one of the simplest: paint. And it's the least expensive investment for the biggest return.
For our Janell Stuckwisch Group clients that have painted one the 5 colors below, they saw an average sales price +2.4% HIGHER than their list price and SOLD in 10 days or less.
How do you know if you should consider painting?
If you answer yes to any of these questions, a fresh paint job is most likely to increase the value of your home in the eyes of a buyer:
Do you have lots of dark colors, inconsistent color schemes, bold accent walls?

Do you have visible scuffs, holes, stains, and cracks?

Do you have noticeable odors from pets, cigarette smoke, etc?

Is your home older with an outdated design scheme and fixtures (cabinets, counters, etc.)?
Interior paint – select neutral colors
Your home is more likely to sell with a fresh coat of paint, which is the very first thing buyers see.
You want to have nice, fresh impression for the buyers. They don't want to come into a house that looks like it's been worn hard and is in poor condition. Especially in today's market when buyers are paying top dollar, they tend to me more critical of a home's condition.
Neutral colors make it easier for potential buyers to imagine themselves living there because the paint goes with just about anything. Many buyers also don't want to shell out extra cash to paint after closing.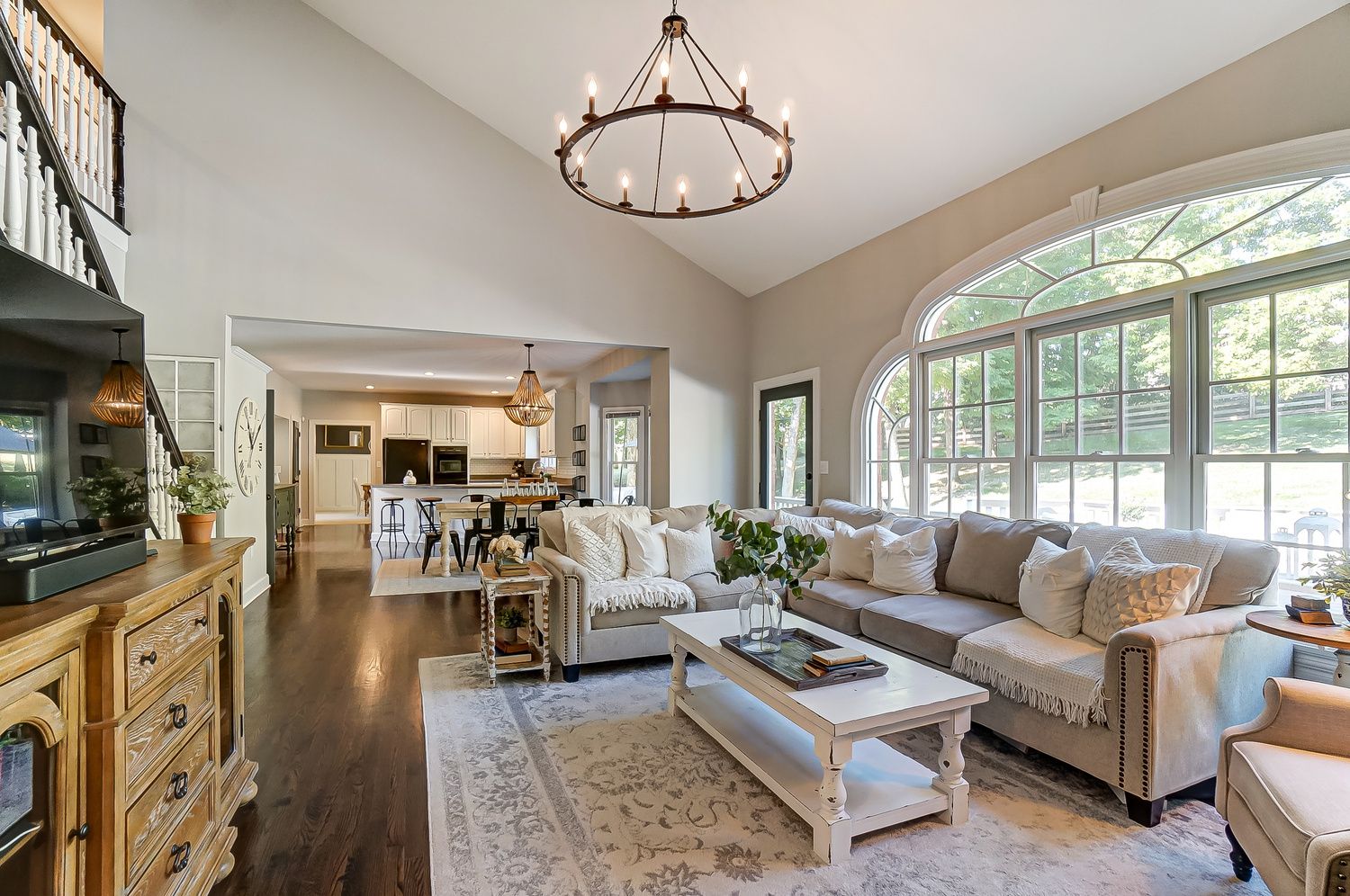 Paint types matter, too
Paint holds more than just color. Different finishes and sheens can impact how the paint color pops, how easy a wall is to clean, and other factors.
Here are a few tips when it comes to choosing specific types of paint:
Stick to flat or eggshell sheens on broad walls, as they will not show off the nail pops and unevenness in walls as much as a satin will.

Satins and semi-gloss coats are better for durability and stain resistance.

Use semi-glosses on the trim and doors to make it easier to clean dust and handprints.

Price can be a good indicator of quality level. Spend a few extra dollars on a high-quality paint, or at least something mid-tier. With a cheaper paint, you might have to use more coats, and it won't go on as smooth.

If you're painting yourself, purchase high-quality brushes and rollers for an even, flawless finish.

Use eggshell or semi-gloss in the bathrooms where there might be moisture. And don't forget to paint the trim and ceiling, not just the walls.
If you're aiming at increasing the value of your home , a few cans of paint can be a wise investment.
But what color will look best in your home?
The colors that our Northern Kentucky/Greater Cincinnati area buyers have responded to during our showing appointments are:
Agreeable Gray SW7029
Alabaster SW 7008
Repose Gray SW7015
Accessible Beige SW7036
Sea Salt SW6204
Want more staging tips?
Click here to download a copy of our staging guide.
I agree to be contacted by Janell Stuckwisch Group via call, email, and text. To opt-out, you can reply 'STOP' at any time or click the unsubscribe link in the emails. Message and data rates may apply.
Brilliant Move: Consult Your Trusted Real Estate Professional
Hopefully, these paint color options give you a clearer idea of how to boost your asking price. Consider taking the most intelligent step to ensure you get top dollar for your home. Contact us to discuss these home improvement tips and other ideas for increasing your home's value.
Let's Talk