Our Favorite Summer Recipes 🍓🍓🍓
Summertime....it's here and in full swing. Strawberry season is one of our favorites at Janell Stuckwisch Group. Whether you're picking them yourselves or buying them at the grocery, you can't beat these "must try" recipes that epitomize summertime baking!
They've been tried, tested and shared amongst our family and friends. We hope you'll love & enjoy them as much as we have!


1. Cakey Strawberry Cobbler
Completely irresistible. It's perfect for a casual dinner at home or a neighborhood get together. Just be prepared. You'll be sending the recipe to everyone after they taste it.
Pro tip: add vanilla ice cream and you'll be a legend!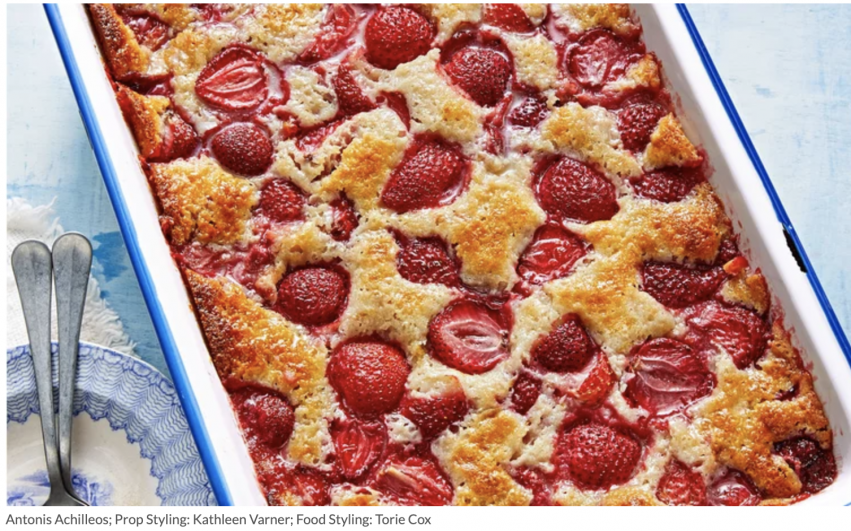 2. Lemon Curd Bites
This recipe comes from Landes' Mom, Tibby. It's a favorite in her house and one she has generously shared with her friends through the years. You'll need some patience (play some summer tunes while you're stirring), but it is 'oh, so worth it!' The recipe is very versatile & easily doubled. This recipe yields about 1 1/3 cups of lemon curd.
4T Butter
1/3c lemon juice (fresh)
1T grated lemon rind
3/4c sugar
1/8t salt
3 egg yolks
1 egg
In medium saucepan, melt butter over low/medium heat, add lemon juice, rind, sugar, salt & stir. In a separate bowl, combine egg yolks &egg. Beat eggs into butter mixture. Cook, stirring constantly until thick (pudding consistency). Do not boil!
Pro Tip: Our favorite is to fill phyllo cups and top with strawberries and blueberries (or raspberries & mint). Bonus, you can find pre-made phyllo cups in the freezer section at your local supermarket.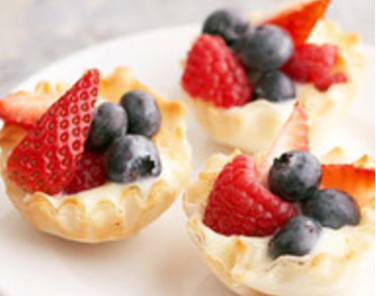 3. Strawberry Ginger Lemonade Floats
Scorching summer days are best with a cool drink. The kids will love this one! Though the ginger is optional, it gives these refreshing floats their signature zing. If you can't find sparkling lemonade, substitute fizzy lemon-lime soda or ginger ale.
2 cups chopped fresh strawberries
4 tablespoons fresh lemon juice
1/8 teaspoon table salt
2 teaspoons grated fresh ginger (optional)
Vanilla bean ice cream
Sparkling lemonade
Process first 3 ingredients and, if desired, ginger, in a blender until smooth. Divide half of mixture among 4 tall sundae glasses; top each with desired amount of ice cream. Spoon remaining strawberry mixture over ice cream; top with desired amount of sparkling lemonade. Serve immediately. Makes 4 servings.
p.s. we have to give credit to Southern Living for this treat too!