Let's talk about the value of 1% in an interest rate increase!
Hi everyone! Let's talk about the value of 1% in an interest rate increase. Today, we're at historic low-interest rates. One of our first-time homebuyers just said they're so frustrated with the market, they're just going to wait it out and see what happens. After we sat down and talked about the financials and what that truly means, she changed her opinion a little bit.
Let's talk about a house that's valued at $150,000 in purchase price. If you're buying that house today at an interest rate of 3.5% and putting 3.5% down on your purchase, then your payment (including principle, interest, taxes and insurance) will be about $1103.
If interest rates go up by just ONE point, from 3.5% to 4.5%. It changes your payment from $1103 to $1186. Your payment is going to go up by $83...$83/month equals $996/year. What could you do with an extra $1000 a year? Home improvements, putting money in your savings account? So really think about the value of interest rates and how it impacts your buying power.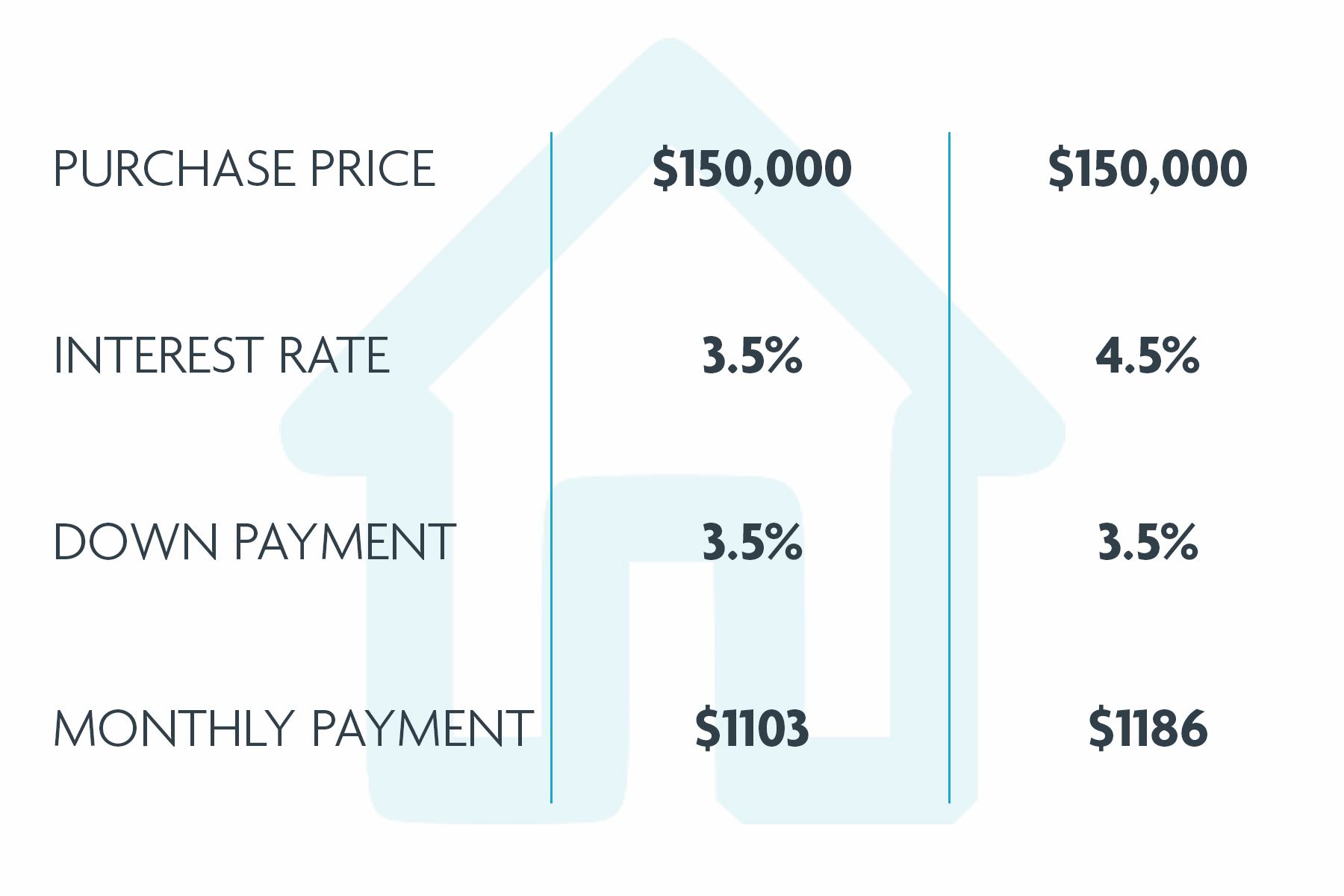 If you have additional questions, feel free to reach out to us, 859-992-1602. We're happy to help!
* Keep in mind these are estimates and prices will vary based on where you live and what community you want to purchase in.
Selling Your Home?
Get your home's value - our custom reports include accurate and up to date information.
Get Home Value