"The Garden Party at the Taft" Mural
Alexander Murphy-White
Catherine Kiefer's son, Alexander, is an incredibly talented artist. Local artists are always to be celebrated, but when that artist is your son and he participated in a wonderful project with other artists-it means the world. Below, in Catherine's words, you'll hear details of how The Garden Party at the Taft mural came about.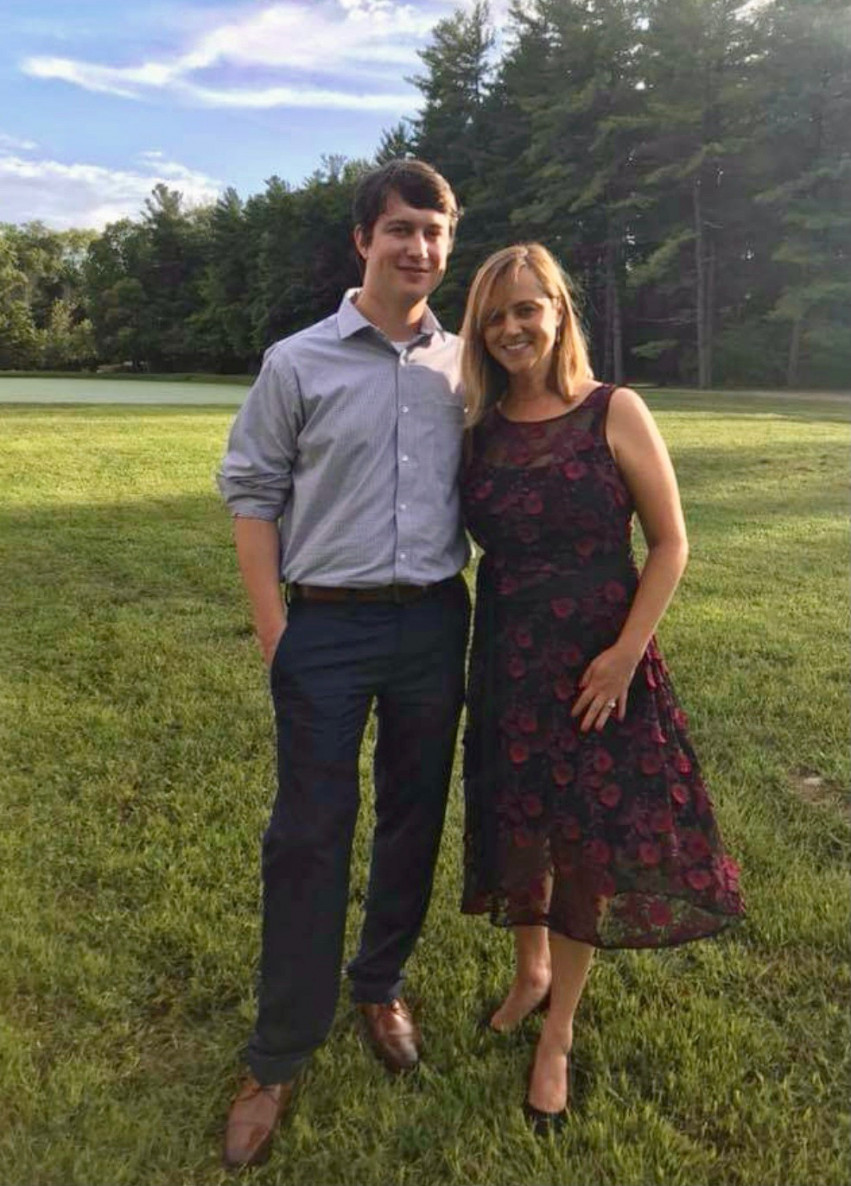 My son, Alexander, had the privilege of working as an ArtWorks Youth Artist Apprentice in 2012 to help create The Garden Party At the Taft mural. This mural brings together many of the masterpieces from the Cincinnati Taft Museum of Art's permanent collection and was created by ArtWorks Cincinnati to celebrate the museum's 80th anniversary celebration, "Art for All". It depicts many of the masterpiece subjects as if they have left their canvases to join each other on the back lawn of The Taft for a garden party. Rembrandt is seen on the left side, opening the curtain as if to invite us all in to the garden party.
Alex was selected for this summer job by ArtWorks through a portfolio review and interview process. What a great summer job it was, after his freshman year at Northern KY University where he was studying visual communication design, a natural fit for some giant, hands-on visual communication, right? During the process, the Teaching Artist led the student apprentices as they took small-scale artwork and recreated it as a large-scale mural. Additionally, on this particular mural, they also recreated many of the artistic masterpieces we know and love.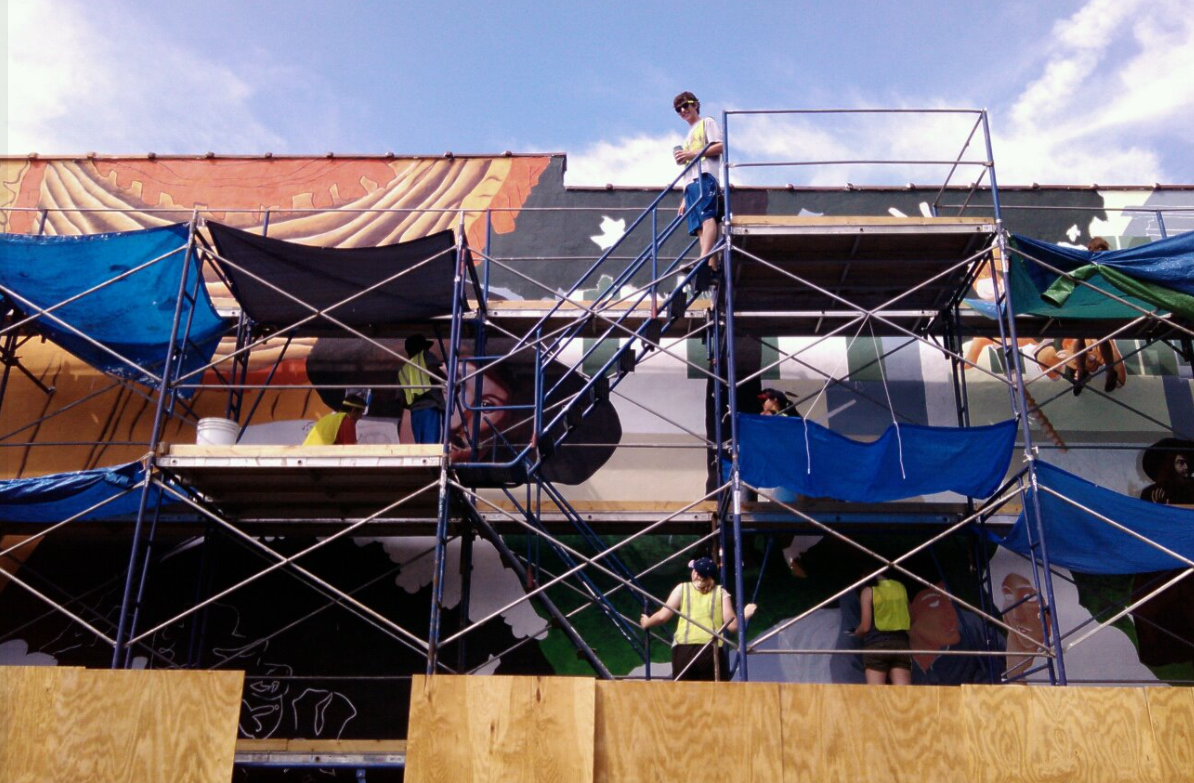 Alex is at the top of the scaffolding looking at the camera and you can see some of the other youth apprentices who were also selected to work on this particular mural.
The Garden Party At the Taft is located at 229 Fairfield Ave, Bellevue, KY, on the side of Petri's Flower Shop and is one of many wonderful mural projects ArtWorks has produced throughout Cincinnati and NKY. Artworks is an incredible program that Alex was so proud and excited to be a part of.
"ArtWorks is an award-winning Greater Cincinnati nonprofit that transforms people and places through investments in creativity. The organization provides youth, ages 14-21 with the competitive 21st century career readiness skills through mentorship by professional artists.
Since 1996, ArtWorks has employed more than 3,600 youth and 3,200 creative professionals, and the organization has completed more than 12,500 public and private art projects that includes 190 permanent outdoor murals, contributing to the region's global reputation as an arts destination."