What am I going to do for the next 10 days?



You've unfortunately found yourself needing to quarantine for 10 days . . . now what? You've got that "Mom, I'm bored!!" thought going through your mind. We've put together 10 suggestions, 1 for each day, that will allow you to really make the most of this time. Take the opportunity to clean up, straighten up and help others in need. Come back and visit each day for a new suggestion. On the 10th day, you'll feel so accomplished!
Day 1
Kitchen Sink
Pull EVERYTHING out. Wipe down the walls and floor of the cabinet. Only put back things that you have used at least 1x in the last 12 months. Grouping like items together, the most used-in the front. Dispose of or re-purpose what's left over (no cheating, if you cannot find a dedicated spot for the item, you must dispose or donate!)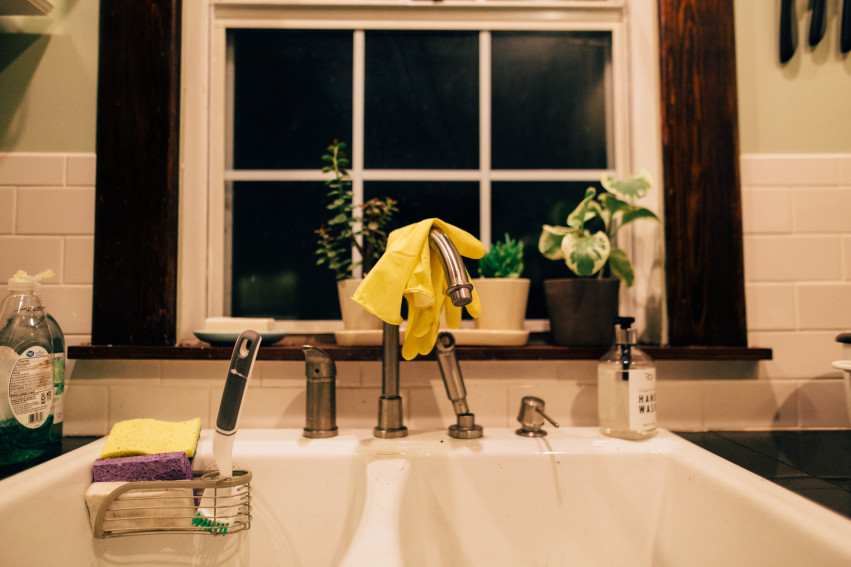 Day 2
Coat Closet
Go through all the coats and remove all the gloves/mittens/hats. Also, gather the random ones that you find at the bottom of the closet or in the "glove basket." Match the gloves together and put them back in the "basket."
Bonus: Did you find a few coats that you haven't worn in a few years or the kids have outgrown? Put the bag in your trunk and when you are out of quarantine, donate them to:
Matthew 25 Ministries
11060 Kenwood Rd, Blue Ash, OH 45242
https://m25m.org
Stay tuned for future days tasks to add to your trunk!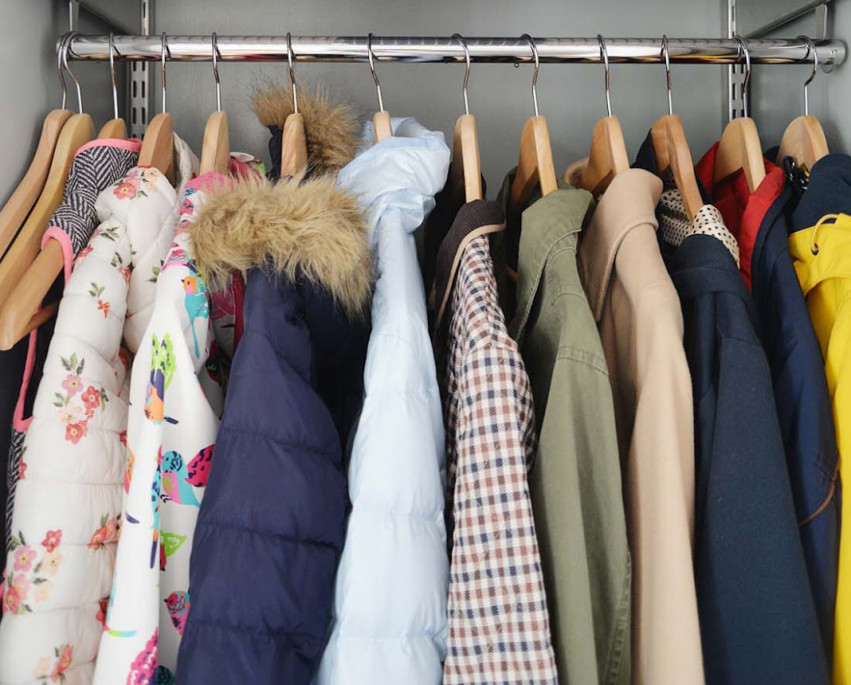 Day 3
Grocery Shopping
What non-perishable foods are on sale at Kroger this week? How about adding a few of the 10 for $10 items to your "click list" cart? On your way home, stop by Hopeful Church's "Pantry of Hope" to drop of your donation. This entire task can be completed "contactless"!
Hopeful Church
6430 Hopeful Church Rd. Florence, KY
Hopefulchurch.org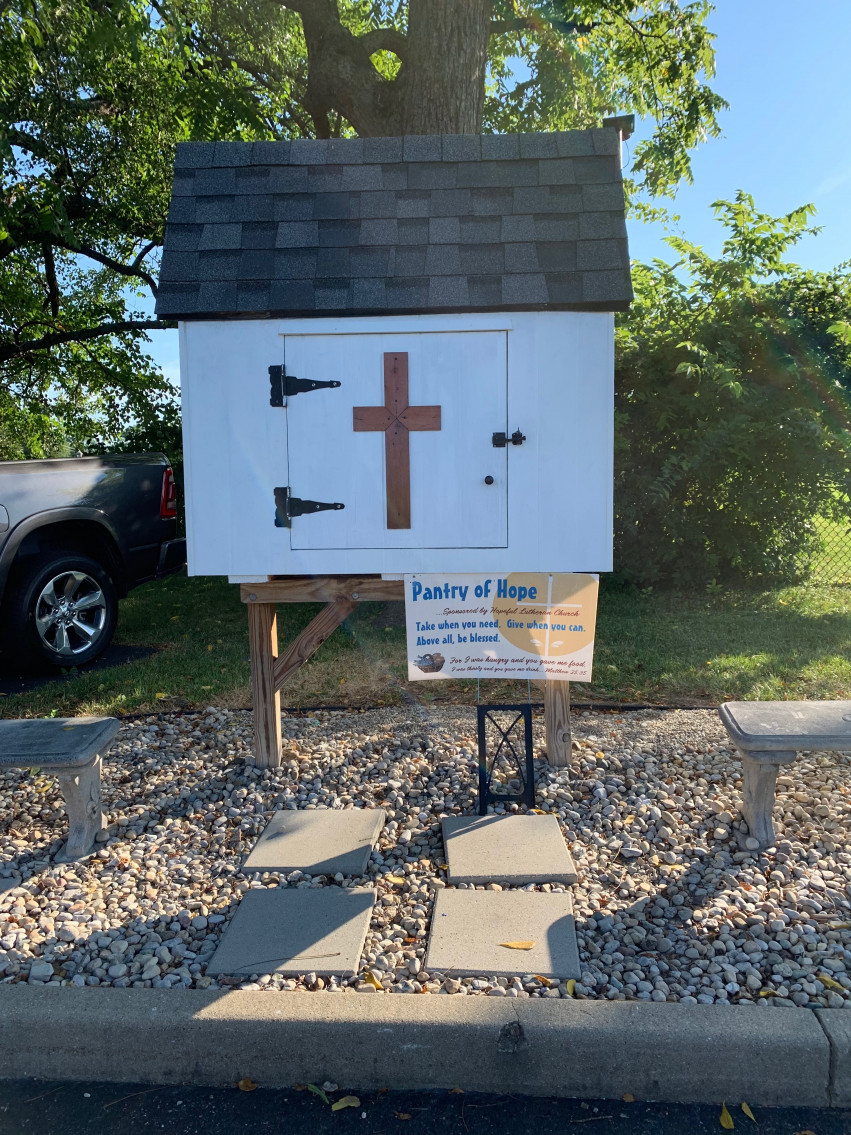 Day 4
Paint Cans
You know the cans in the garage and the cans in the basement? Did you know that Matthew 25 Ministries will accept cans of latex paint? Collect all of those old cans and add those to your donation pile. You'll feel an amazing sense of accomplishment from this task!
Matthew 25 Ministries
11060 Kenwood Rd, Blue Ash, OH 45242
Help those in need by donating new or slightly used items to Matthew 25: Ministries. We ac...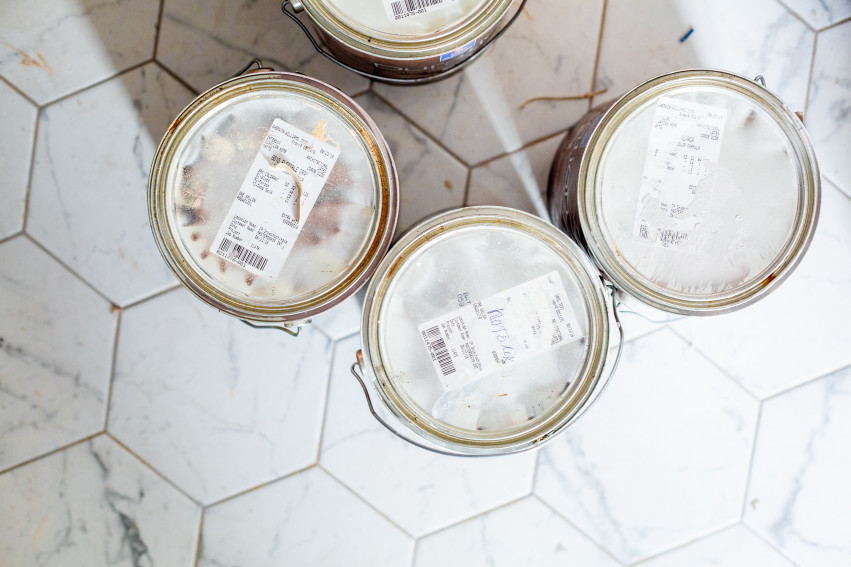 Day 5
Guest Bedroom Closet
What's in it? If it's in regular use and already organized, you can take the day off and make yourself a cup of tea. If not, you already know the drill. Take everything out. If you haven't used it in the last 12 months or no longer have need for any of the items, group them together and dispose of items that cannot be used or add them to the donation pile. Extra linens? Gently used clothing? You guessed it. Into the trunk to be delivered to:
Matthew 25 Ministries
11060 Kenwood Rd, Blue Ash, OH 45242
Help those in need by donating new or slightly used items to Matthew 25: Ministries. We ac...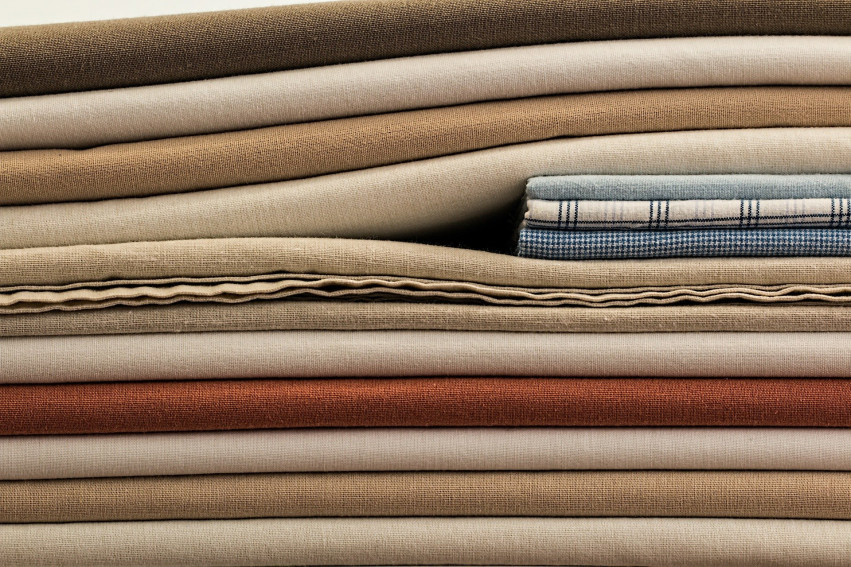 Day 6
Bathroom Cabinets
You knew it was on the list as soon as you had to tackle the kitchen sink cabinet. Take it all out. Dispose of what's expired. Use small tubs or shoe boxes to group like items together.
Bonus: Donate small soaps, travel size bottles, unopened toothbrushes to:
St. Vincent De Paul This link will take you to a list of all needed and accepted items as well as local drop off locations.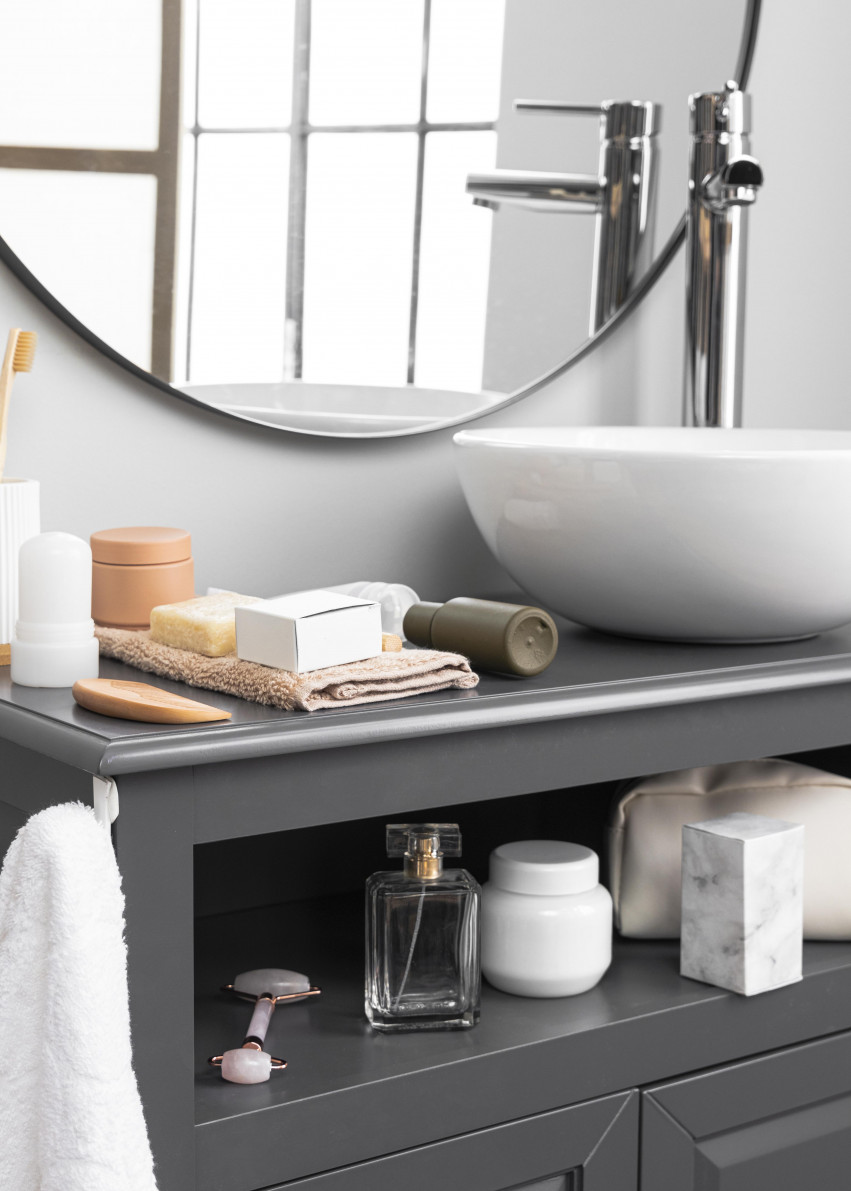 Day 7
Amazon Smile
You've been working hard. Today is a day for the computer. There's no cost and the benefits to the organization of your choice are priceless!
What is AmazonSmile?
AmazonSmile is a simple way for you to support your favorite charitable organization every time you shop, at no cost to you. AmazonSmile is available at smile.amazon.com on your web browser and can be activated in the Amazon Shopping app for iOS and Android phones. When you shop at AmazonSmile, you'll find the exact same low prices, vast selection and convenient shopping experience as Amazon.com, with the added benefit that AmazonSmile will donate 0.5% of your eligible purchases to the charitable organization of your choice. You can choose from over one million organizations to support.
Amazon Smile Details:
In your browser, type in: smile.amazon.com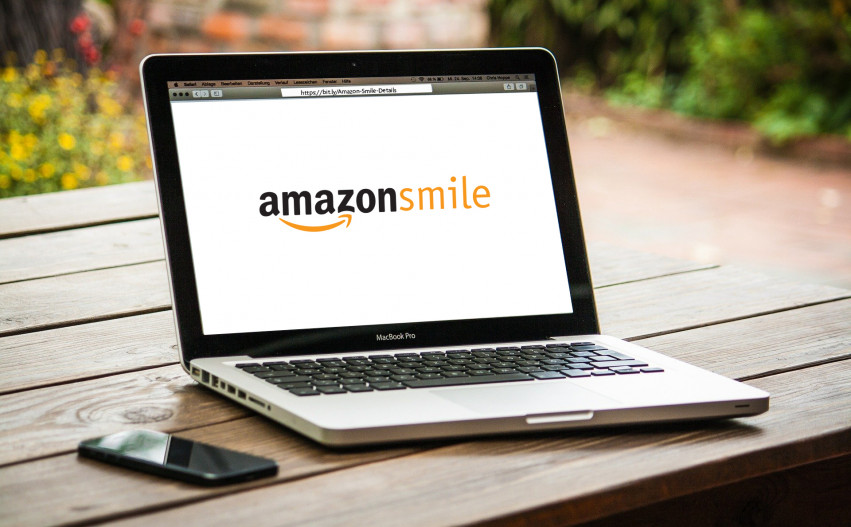 Day 8
Handwritten Notes
Who do you know that would enjoy getting a note-an actual handwritten note? Find 12 pieces of paper (don't worry about finding the pretty note cards or the stationery you bought, but have no idea where you stashed). Grab 12 pieces of the kid's construction paper, if that's all that is on hand. Write 12 notes to your "favorite…." Address the envelopes and put stamps on them. Mail 1x week or 1x month or all 12 at once. It doesn't matter. Your "favorite" will love them (and I bet you get one or twelve back.)
Bonus: Cut an extra piece of paper into a snowflake (you'll be smiling now and you just might make two or three).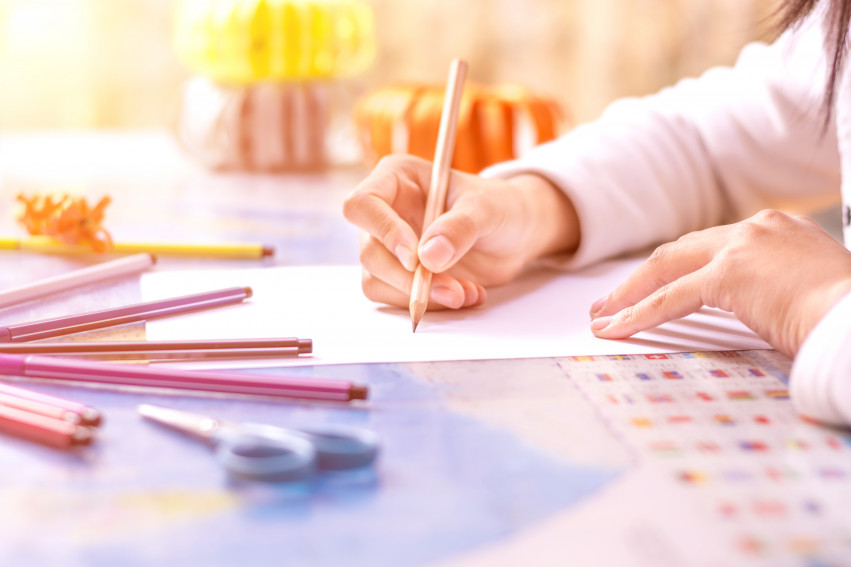 Day 9
Silverware Drawer
When was the last time you took EVERYTHING out of it? Do that today. Wipe down the sides and bottom of drawer (you know that drawer liner you found under the kitchen sink? Cut & install it now!) Put back the silverware (organized by type and size)
Hint: This was my favorite babysitting trick with toddlers…. matching together the "grown-up" silverware was a hit (no knives, please).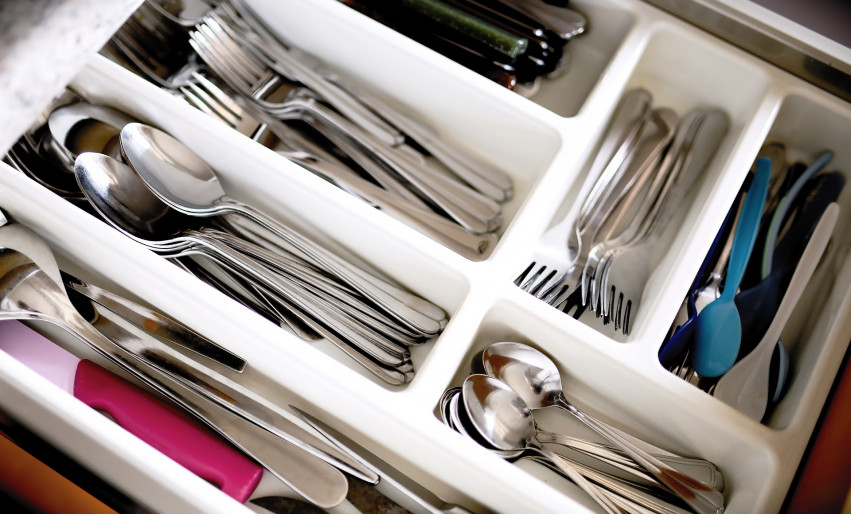 Day 10
Phone Charger Cords
Where are all the phone charger cords? They aren't really lost. This task will require FOCUS. Walk the perimeter of every room (look behind and underneath) the furniture, check all the tops of tables, outlets, shelves, under beds, travel bags, etc. Keep repeating "charger cords" to yourself as you go through each room, otherwise you'll get distracted by the state of your kids' room and off task!
Once you've located them, group them together by type. Use a rubber band, chip clip, twist tie or cut piece of ribbon to coil the cords into uniform shape. Place them all into a small tub, basket or zip lock bag. Not sure where to store them? Remember the coat closet you cleaned out on day 2? That shelf at the top of the closet is a perfect location!